Franklin Alimony Lawyer
Contact a trusted divorce attorney in Williamson County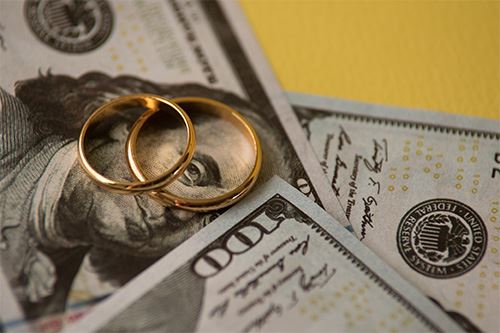 When you are getting a divorce from your spouse, there are a number of different subjects that often come up in arguments. One of the most commonly contested subjects is alimony, also known as spousal support. Many couples often disagree on the amount to be paid, whether one spouse deserves alimony at all, and what schedule the payments will be made.
Having a Franklin divorce attorney on your side can help make the experience less stressful and overwhelming. I am a Rule 31 Listed Family Mediator, and I am ready to use my specialized training to help you resolve your matter peacefully. Additionally, I have been recognized for my legal abilities and am the winner of "Family Law 10 Best Female Attorney" in Tennessee.
There are a number of factors the court may consider when making a decision about alimony, such as:
The total duration of the marriage
If there are children involved in the divorce
Any debts or assets that each spouse has
The ability of each spouse to provide for themselves
These issues can be very difficult to deal with, especially if you are concerned about how you will be able to cope financially after a divorce. I always look out for my clients' best interests, and I go to great lengths to help them secure the results that they want. With more than 30 years of experience practicing law, I have developed an in-depth knowledge of family law and effective ways to resolve alimony cases.
Seek legal help to obtain spousal support.
I work closely with clients to provide personalized legal guidance to their unique circumstances. I approach each case with the respect and discretion it deserves. My intention is to help you and your spouse reach an agreeable resolution through the methods of negotiation, mediation, or litigation.