Divorce and Family Law Attorney in Williamson County
File for Divorce in Tennessee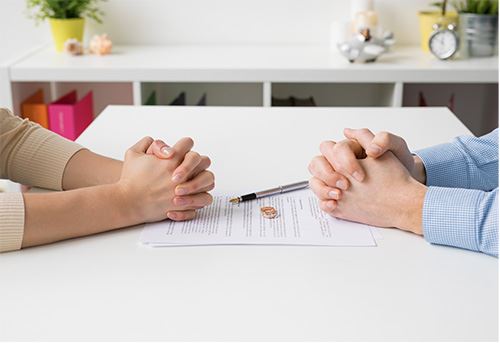 A divorce is one of the most overwhelming and emotionally draining experiences one can go through in life. If you and your spouse have decided to go your separate ways, there is a lot that needs to be resolved, especially if you have children and considerable assets to divide. It's important that you seek counsel from an experienced attorney.
Julia E. Stovall Attorney at Law can help you work through your issues and find effective solutions.
Why choose Julia E. Stovall?
30+ Years of Trusted Legal Experience
Certified Rule 31 Mediator Dedicated to Amicable Resolutions
Winner of "Family Law 10 Best Female Attorney" in Tennessee
Good Testimonials from Happy Clients
Available 24/7 by Phone and for Weekend Appointments
If you need a legal professional to advocate for you, then you can turn to me. I am a Franklin attorney with decades of experience in family law, plus certification as a mediator. I am well-versed in helping clients reach respectful, peaceful results through negotiations. I also realize that in some extreme cases, mediation cannot offer satisfactory solutions. If your case requires litigation, I will not hesitate to take your case to court in order to protect your rights.
Divorce in TN
An uncontested divorce generally takes anywhere from two to six months, whereas a contested divorce can last years. After a divorce is filed, there is a mandatory cooling-off period. If you have children, the cooling-off period is 90 days. If you don't have children, it's 60 days.
Compassionate Rule 31 Listed Family Law Mediator
My priority is to always help clients resolve their divorce disputes in the most amicable way possible. I want clients to be able to preserve their relationships and move forward with peace of mind. This is why I have received additional training to become a Rule 31 Listed Family Mediator, so I can better serve my clients and their needs.
My skills and experience as a family mediator have helped thousands of families reach favorable solutions to their divorce issues, without having to go to court. If you are interested in working through your issues using mediation, feel free to get in touch with me.
Let my experience work for you. Call or email me now to request your free case evaluation.