Franklin Uncontested Divorce Lawyer
Williamson County Divorce Attorney & Mediator -
(615) 239-1374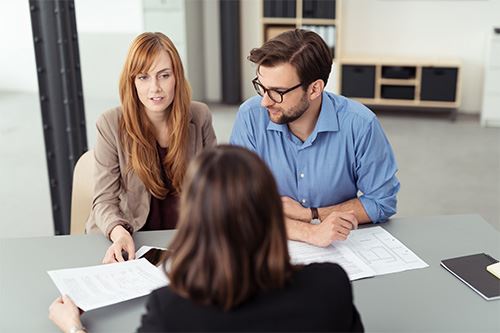 It can be difficult to find a story about a divorce that is not centered on strife, hardship, and heartbreak. This is not because such stories do not exist, but merely because they are not as interesting to outside parties. That doesn't mean that peaceful divorces are not possible.
If you are going through a divorce, there is a strong possibility that everything could remain peaceful, as long as you allow me, Franklin Divorce Attorney Julia E. Stovall, to handle your uncontested divorce case.
---
Call now to schedule a consultation with Julia E. Stovall Attorney At Law!
---
What Is an Uncontested Divorce?
For a divorce to be considered uncontested, there cannot be any contested areas of your divorce agreement. This means that each aspect of your divorce has been planned out, represented, and unofficially established.
An uncontested divorce deals with the same issues as any other divorce, such as:
Child support
Child custody
Relocation
Debt division
It is important to realize that an uncontested divorce does not guarantee that the arrangement will be beneficial to you in the long run. I have come across a number of divorcing spouses who thought that everything would be fine since they had entered an uncontested divorce, only to realize that one aspect or another was unfair or unbalanced. You should always allow a professional family law lawyer to review your divorce case, even if you think everything is squared away.
Advantages Gained Through Uncontested Divorce
If it is determined that an uncontested divorce truly is right for you and your family, you may experience some unique advantages. In fact, not only you will feel the benefits, but your spouse should as well, as an uncontested divorce is something that is supposed to cater to both of your wants and needs.
Some of the advantages you can expect include:
Time: Divorces typically slow down once a disagreement springs up. In an uncontested divorce, the only speedbumps are those that are unavoidable due to the nature of the legal system.
Money: It is not free to use the time of the court. With that said, the less time you spend in a courtroom, the less you owe the state in court fees.
Emotions: An uncontested divorce can feel like a breath of fresh air to spouses who were expecting to have to fight tooth-and-nail for their best interests. High net divorces and those involving serious troubles, such as domestic violence, rarely see an uncontested divorce.
Don't hesitate – contact a Franklin divorce attorney.
The weight on your chest you might be feeling due to your divorce proceedings does not have to stay there. When you come me, a qualified Williamson County divorce attorney, with your family law issues, you can find an immediate sense of relief in knowing that someone is here who cares about your situation. You will no longer have to face the uncertainty alone, and you can be confident that your uncontested divorce will go just as smoothly as you had hoped.
Call (615) 239-1374 to work with a certified Rule 31 Listed Family Mediator. Still not sure if you want help? Why not schedule a free, confidential consultation with me first so we can discuss your case?
---